Get Great Deals on Tons Of Properties
Before They Ever Hit The Market
Buy great properties at discount prices the easy way. We have access to tons of properties in your area for the lowest prices in the marketplace. Get access to our full inventory today!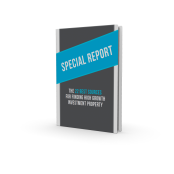 Complete this form to join our VIP Buyers List and get instant access to "The Hot List" and our FREE report, "Special Report: The 22 Best Sources for Finding High Growth Investment Property."
All Types of Properties
All types of properties at remarkably low prices - from handyman fixer uppers to move in ready
Access To Great Deals
Get instant access to new properties as they become available - even before local real estate agents
FREE Report
Get my new FREE report, "Special Report: The 22 Best Sources for Finding High Growth Investment Property"
We Come Across Fantastic Properties At Deep Discounts
We are constantly - and generously - marketing for lucrative wholesale investment opportunities. In fact, prior to improving and subsequently selling properties we've purchased, we allow a select group of local investors the opportunity to "Grab A Deal!" Investors on our list will receive first opportunity to review and evaluate the profitability of each property and decide whether it would appeal to their respective real estate portfolios. If you are an investor, buying a quick-turn or a buy and hold property could be the security dollar sign your portfolio needs.
If you are like the rest of America, you are sick and tired of investing in abstract company earnings, or are worried about retirement. We may be able to help secure your future with real estate.
We are all learning that: "An investment you can touch, is a financial future you can hold."
Our properties cannot be found on the MLS! To gain access you must join our "VIP Buyers List" by filling out the form above and click the GET YOUR EBOOK button.
We make it easy to get on our list - We will notify you when we come across a new wholesale investment.

The Florida & Maryland Investors That We Work With:
Get Deeper Discounts Than Through The MLS.

Have Hot Properties Sent To Them Daily!

Spend More Time Making Money & Less Time Chasing Down Deals.

Love The Hassle-Free Way They Can Acquire Deals Through Our Team.

Over the years we've refined our processes, marketing, and relationships that let us find the best real estate deals before they
ever hit the MLS market. Our business is strictly wholesaling those properties to investors who want to keep them for rentals
or who want to fix and flip them.
If you are…
An investor looking to add cash flowing properties to your rental portfolio
A rehabber looking for great deals with wide margins to fix and turn around for a profit
A person looking for a great home at a great price to live in yourself
or just someone looking for great deals on local real estate
… get on our Buyers List with the form on the top right and we'll send you properties each week with discounts of at least 30-50% below market value.

NOTE: Properties are first come first served so be sure if you find a property that you're interested in, respond back via email or phone (info once you join
to the right) to make sure you get a shot at the property.

We Are A Real Estate Investing Company
Our company buys, sells, and rents homes. We are a group of experienced Florida investors, bird dogs, and wholesalers that have developed a system to uncover the hottest, deeply discounted deals in our area. If you are searching for discounted Short Sales, Foreclosures, and Wholesale deals then simply fill out the form on top and join our Florida VIP Buyers List. We will not be acting as your real estate agent or broker if we buy your house, sell you a house, or rent you a home. We are excited to potentially work with you directly OR if you are represented by an agent or broker. We are focused on improving neighborhoods and redeveloping areas that we work in. If you have additional questions on agencies please contact your local real estate commission.